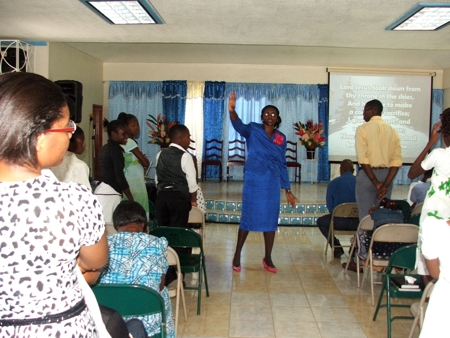 Evangelist Sis Hyacinth Richards and the Mt Moriah brethren launched out in Spiritual Warfare against the Kingdom of Darkness, as the Signs of the Times Gospel Crusade commenced Sunday July 12, 2015.
Sis Richards has endeared herself to the congregation with her frank, forthright and jovial manner of presenting the Gospel in a contemporary manner.
The crusade will continue until August 1.