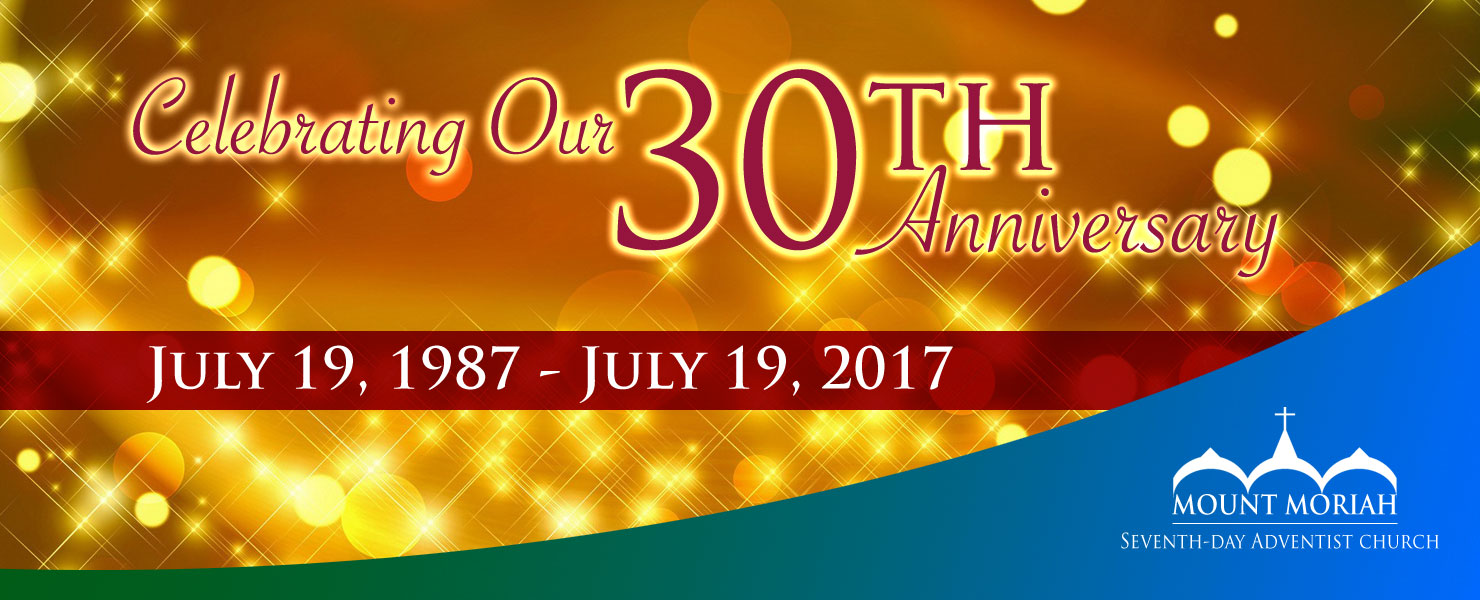 Celebrating Our 30th Anniversary
30 years ago on Sunday 19th July, 1987 our church building was dedicated to the glory of God. Pastor Everette Howell, President of the East Caribbean conference of SDA laid the cornerstone.
In commemoration our 30th Anniversary, we will be having a week of activities from Sabbath July 15, 2017 until Sabbath July 22.
Sabbath July 15 - Prayer and Fast
Sunday July 16 - Picnic
Monday July 17 - Community Project
Tuesday July 18 - Health impact
Wednesday July 19 - Agape feast
Thursday July 20 - Dinner
Friday July 21 - Communion Service
Sabbath July 22 - Special Service and evening of praise and recognition